UNDERSTANDING THE PAST, BUILDING THE FUTURE
43 years of promoting the safety of women, children, and youth in the Alberni Valley.
Latest News from Sage Haven Society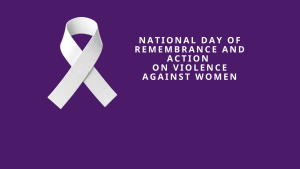 Canada's National Day of Remembrance and Action on Violence Against Women, observed on December 6th, carries profound significance for organizations like Sage Haven Society and all those dedicated to protecting women and children from gender-based assault. Here's why:  Honouring Victims: This day memorializes the lives tragically lost in the École Polytechnique
Read More »
SAGE HAVEN SOCIETY PROGRAM AND SERVICES
Sage Haven Society (formally ACAWS) offers transitional housing and support services to women and their children In Port Alberni, B.C. who face intimate partner violence.
The Transition House is open 24/7 for women who are experiencing domestic abuse and their children. Call 250-724-2223 or text 250-206-1011.
We are offering all our counselling and support services by phone and in person. Please call 250-724-7111 or email office@sagehavensociety.org.

Coldest Night of the Year Update
It's time to get ready! for Port Alberni's Coldest Night of the Year 2024!
Sage Haven Society acknowledges the financial support of: